Intelligence by Quadax
Critical data analysis and evaluation tools to drive your organization's operational & financial goals.
Show me!
Intelligent tools with visible results.
As a CEO, CIO, or Executive Team Member, you are being asked to forecast revenue, account for costs, investigate areas where cash flow efficiencies can be realized, and project where investment focus should be concentrated in the future. But, how do you discover tomorrow's opportunities you need for growth? By partnering with Quadax. We offer Intelligence by Quadax—the critical data analysis and evaluation tools to discover and drive your organization's operational and financial goals.
Don't Guess. Put Your Data to Work.
Intelligence by Quadax uses the most advanced, cutting edge tools and cloud services to continually collect and analyze your complex revenue cycle data from disparate systems. You can identify contributing factors, investigate cause-effect relationships, reveal opportunities, and measure results against internal goals and industry benchmarks. Reports, dashboard displays, scorecard exhibits, and summary spotlights deliver real-time analytics vital for your detailed review and executive summarization. Don't guess—know what payers require by examining payer data trends, account for revenue losses and time, and investigate areas where efficiencies can be realized. Know what's working today, and know what's working tomorrow.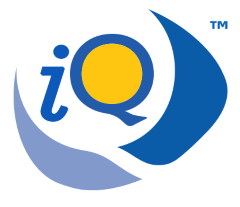 The Full Suite of Intelligence Tools
Intelligence by Quadax is a suite of powerful tools:
Decision Intelligence, Predictive Intelligence, and Data Intelligence.
Decision Intelligence is now available
Gain insight into your data to make better, more informed decisions faster.
Tell me more!