Laboratory Revenue Cycle Management
Streamline laboratory billing, enhance visibility and control over financial operations, and mitigate compliance risks for maximum reimbursement.
Laboratory Billing & A/R Software Solutions
Scalable, Adaptable Solutions That Grow With Your Needs
Driven by a sophisticated technology platform and powered by experts, Quadax's revenue cycle management solutions for labs deliver financial management that streamlines medical billing, enhances visibility and control over financial operations, and mitigates compliance risks for maximum reimbursement.

Quadax's Prebilling, Billing, A/R management and Payer Reimbursement solutions ensure accurate accounting of financial transactions, and increase revenue and decrease bad debt. Our laboratory solutions manage the entire revenue cycle using a solid financial foundation by conducting a thorough and continuous analysis of front-end to back-end revenue processes to help deliver the best possible patient care and physician experience without compromising or sacrificing reimbursement goals.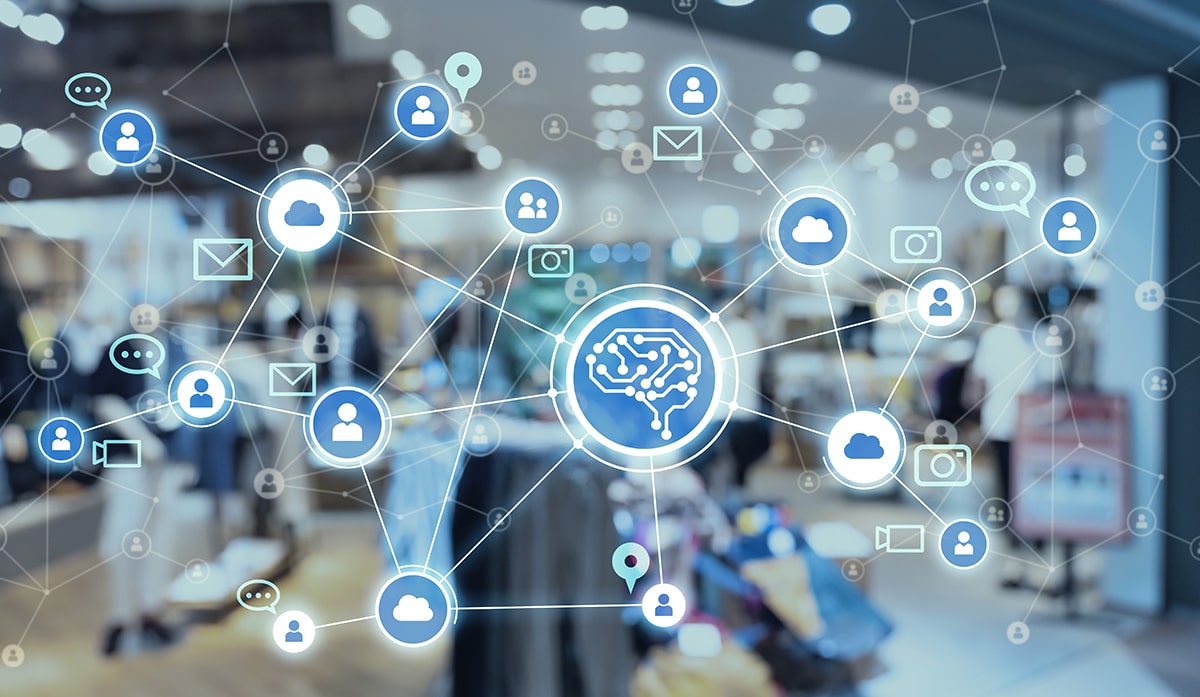 A Single IT Ecosystem
The Platform You Need to Succeed
With Quadax's technology platform, you benefit from the advantages of a single IT ecosystem and the flexibility to purchase a broad range of functional services and software. The risks of dealing with a number of specialist vendors and the complexity of multiple integrations is reduced by our ability to support pre and post billing services, payment portals, EHRs and connections with external APIs. Imagine how much more confident you'll be knowing the success of your revenue cycle management initiative doesn't hinge on the hope of software systems working together. Quadax takes that worry off the table as our solutions integrate with several software applications. No disconnects and no conversions—just plug and play.
Designed to fit your laboratory's needs today & tomorrow
Laboratory Billing Delivery Options
All of our laboratory solutions produce a system flexible enough to fit any lab's unique needs. Whether it be in-house billing, outsourced to our internal operations or a hybrid of both, our expert solutions deliver maximum reimbursement. Best of all, we can design a solution that adapts with the growth of your facility.
Client Success

We were able to identify one particular denial and fix the issue, which reduced the number of denied claims—meaning we eliminated the need for those claims to be reworked.
— Director of Customer Operations, Biodesix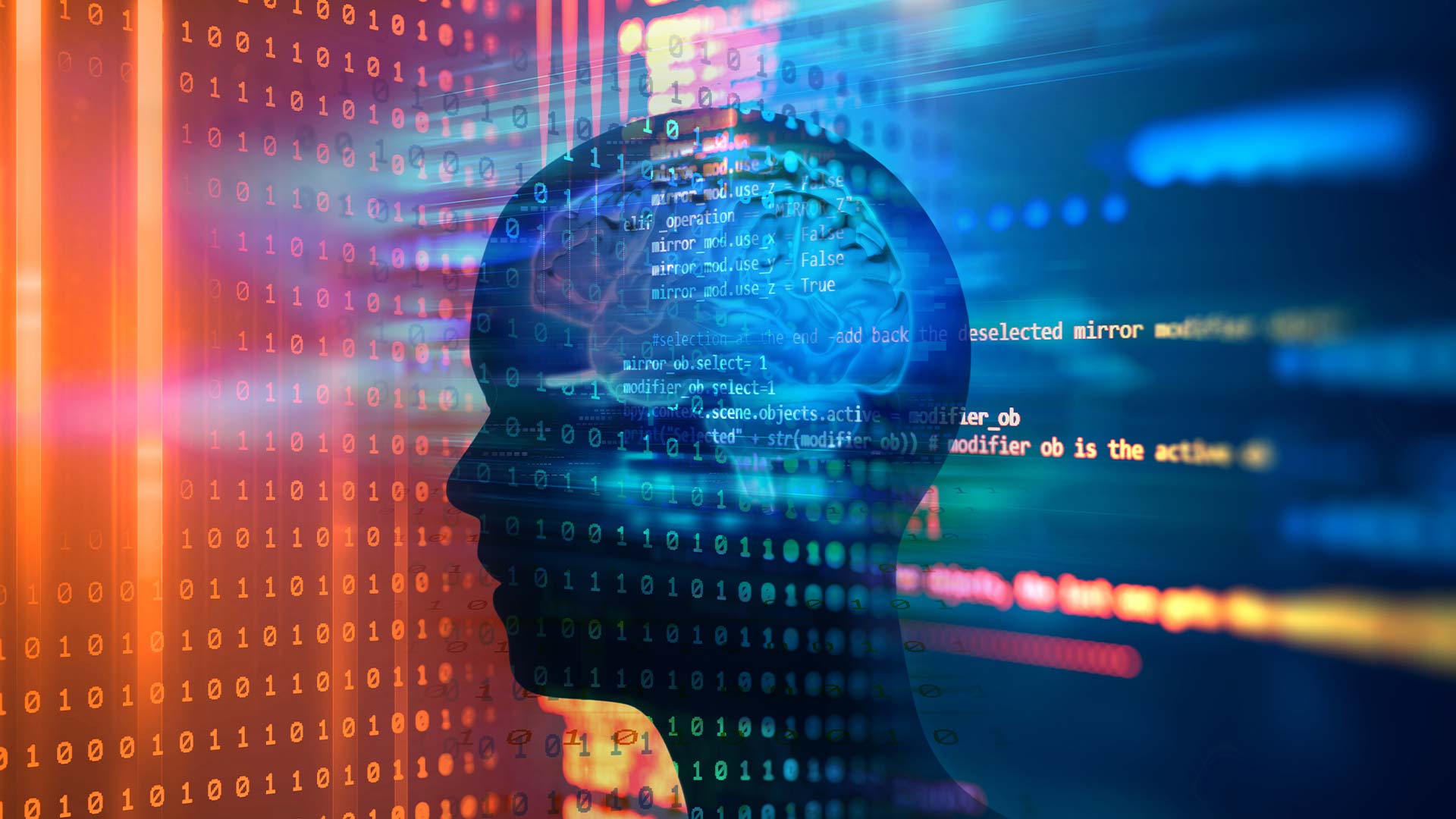 Revenue Cycle Analytics
Intelligence By Quadax™
Intelligence by Quadax™ uses the most advanced, innovative tools and cloud services to continually collect and analyze your complex revenue cycle data from disparate systems into a single source of truth. You can identify contributing factors, investigate cause-effect relationships, reveal opportunities, and measure results against internal goals and industry benchmarks. Export reports or display visual representation of real-time data and analytics you can use during executive reviews or in summarization reports.

Don't guess—know what payers require by examining payer data trends, account for revenue losses and time, and investigate areas where efficiencies can be realized. Know what's working today, and know what's working tomorrow, so your finance and billing teams can work more effectively with your commercial sales and payer relations group to create the synergy you need to drive to your desired reimbursement outcomes and achieve your cash collection goals.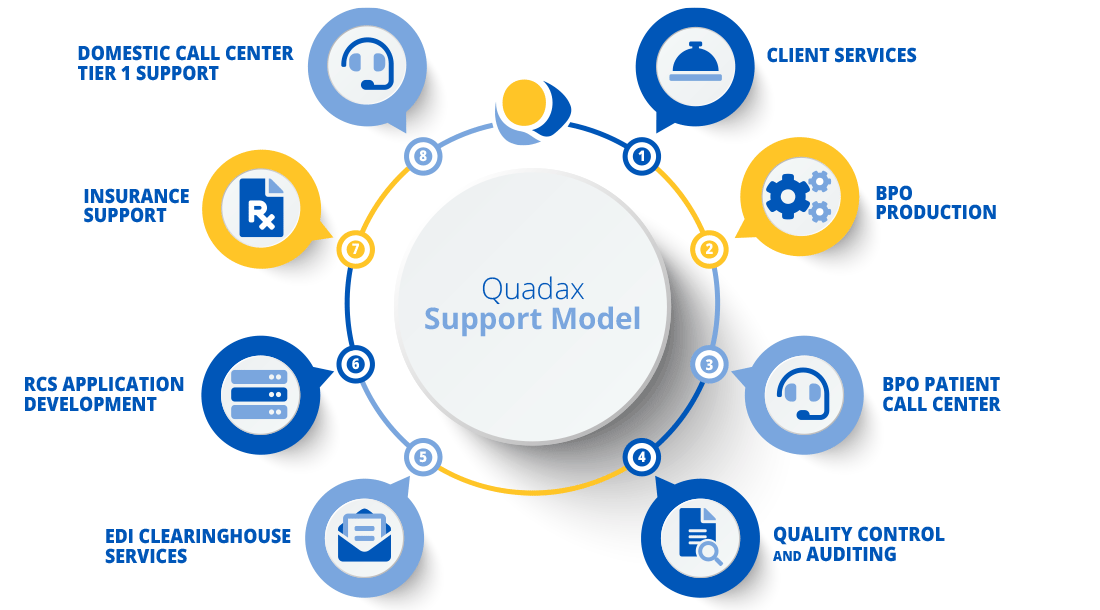 Reimbursement Consulting & Support Services
Rely on the Experts
While we offer an industry-leading, purpose-built RCM solution for labs, Quadax's greatest strength is our experience around implementation and ongoing support given our extensive history of meeting a variety of billing, reimbursement and industry challenges uniquely tied to all the different lab types from high volume, lower dollar routing clinical, pathology and toxicology testing to higher dollar diagnostic, genetic and molecular testing which has a heavier reimbursement burden. The client service team is supplemented with various dedicated resources within Quadax to react quickly to client needs, not only during implementation but throughout the engagement.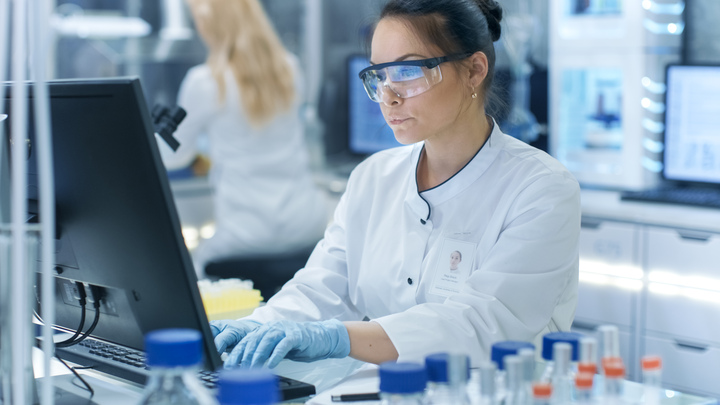 Reduce Denials
Prior Authorization Software
The majority of prior authorization and medical necessity denials can be prevented or avoided. Quadax's Prior Authorization software checks healthcare payer pre-claim requirements in real-time or at the time of service, including prior authorization and medical necessity requirements, to help minimize administrative denials, improve reimbursement and prevent patients from paying out-of-pocket.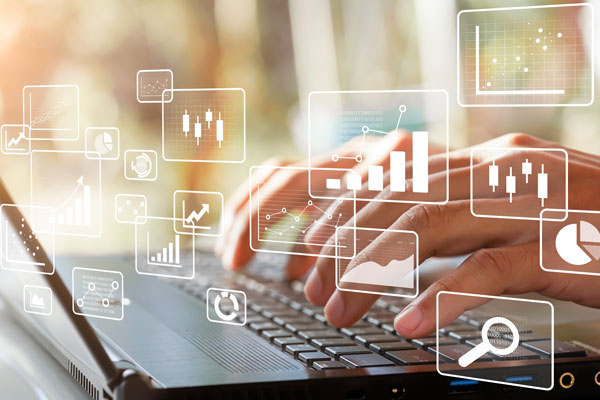 Meet Requirements
PAMA Reporting
Quadax's system incorporates the newest and evolving criteria under the Protecting Access to Medicare Act (PAMA), and provides the tools to assist you in making the decision on whether you are an applicable lab subject to reporting. For applicable labs, we obtain the final payment data from our systems and supply that data for reporting to CMS for your finance leadership's review and final approval for a seamless and compliant submission.
We are at your side
Let's take on the revenue cycle together!
Learn more about the revenue cycle solutions we offer for high-performing healthcare organizations.