Opportunities to Partner with Quadax
If you live in the healthcare ecosystem and are looking for a way to augment the offering to your customers with best-in-breed technology and expertise, you should talk with us.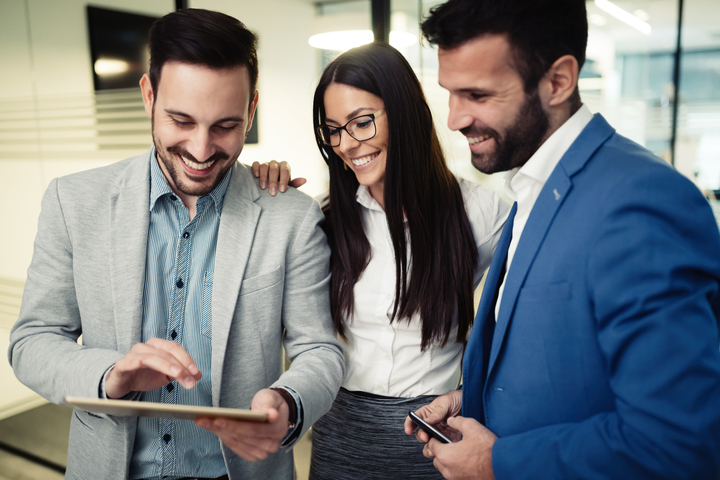 Custom Solutions
Quadax has always demonstrated an appreciation for the fact that one size does not fit all. We tailor our solutions to address the issues at hand, while providing outstanding person-to-person support and smart, reliable technology. As experts at engineering unique integrations, creating purpose-built tools, and enabling configurable workflows, Quadax solutions help optimize financial processes for organizations in the healthcare industry.

Leverage our commitment to excellence to keep your commitments to your customers.
Channel Partner & Reseller Opportunities
Claims Management
Claim processing done right! Delivering an industry-leading 99.6% first-pass rate with payers, Quadax offers a powerful business rules engine to automate claim correction, create client-specific claim edits, and route erred claims to accelerate revision and ensure accurate clearinghouse processing with payers.
Audit Management
Audit management tools by Quadax help you fulfill your obligation to auditors and protect your legitimate revenue. Whether you or your client receives a Medicare RAC audit, or other payer audit letter, you can easily retrieve the affected claims and seamlessly add them to your audit workflow.
Payer Gateway Services
Payers can interact with providers for claims and remittance processing through the secure Quadax clearinghouse. Leverage the experience of Quadax to process HIPAA-mandated transactions to increase efficiency, reduce your costs, and give your provider network the assurance that their transactions are being processed with the greatest speed and attention to detail possible.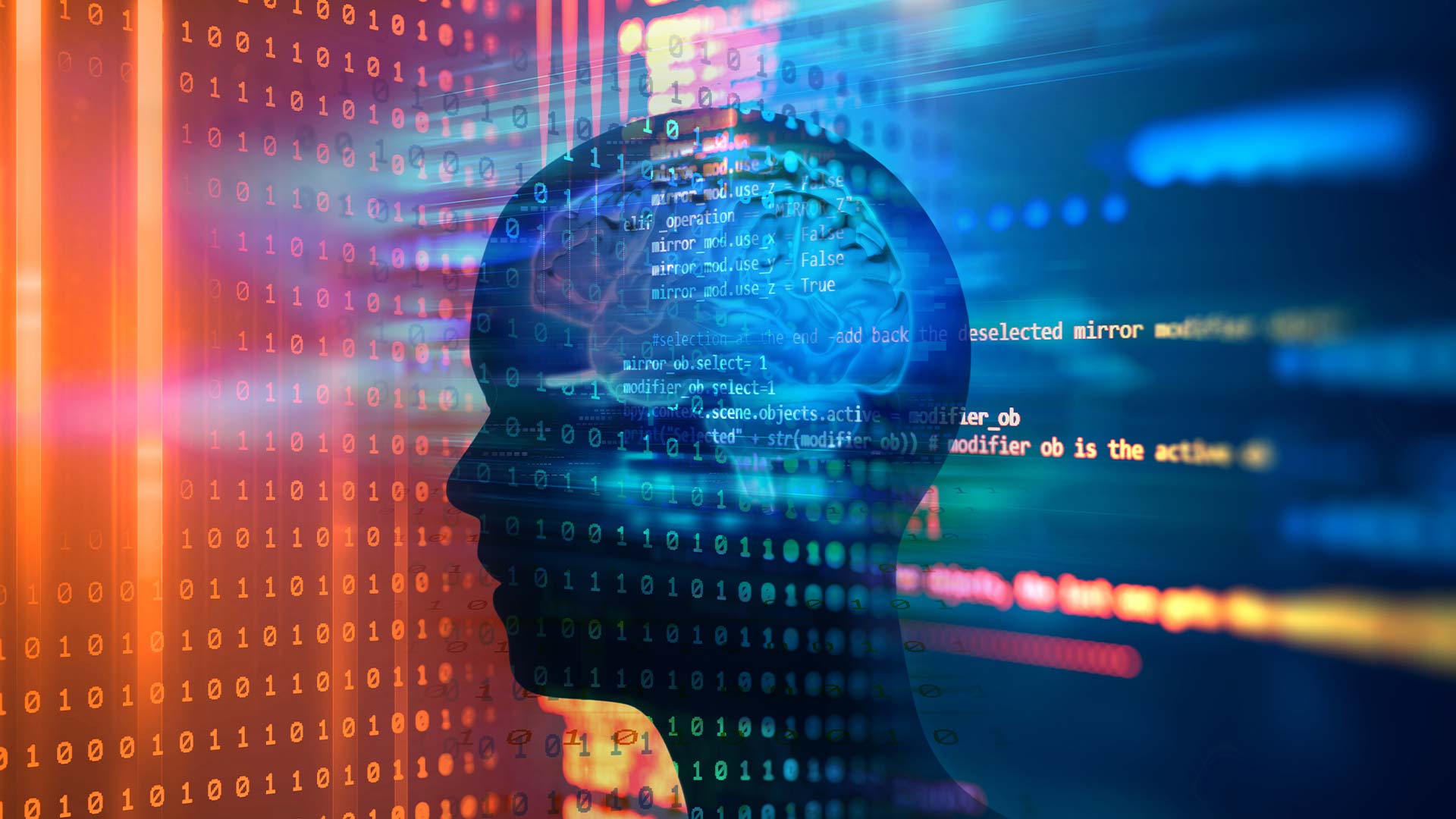 Revenue Cycle Analytics
Intelligence By Quadax
Intelligence by Quadax is a critical reporting and analysis solution that delivers easy access to key performance indicators (KPIs) and other measurements of financial and operational health. Components of Intelligence by Quadax include Decision Intelligence, Predictive Intelligence and Data Intelligence.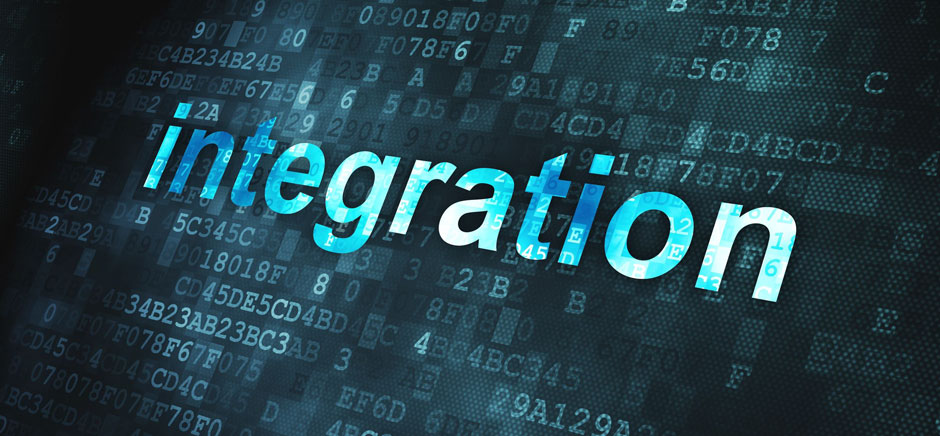 Increase Efficiency
Systems Integration
Our platform has the ability to securely communicate with EHRs, billing applications and other data sources both upstream and downstream in the RCM process. Connecting to your systems gives you a single source for data entry, and allows information to flow bi-directionally for faster, more accurate data processing.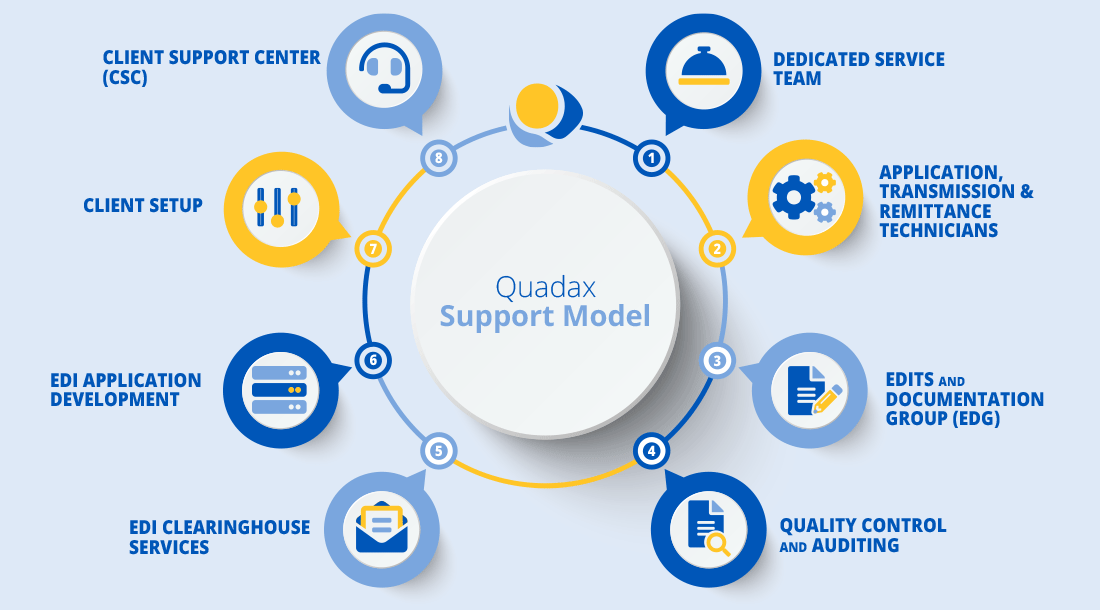 Claims and Reimbursement Support Services
Rely On The Experts
While we offer an industry-leading RCM solution, Quadax's greatest strength is our experience around implementation and ongoing support given our extensive history of meeting a variety of billing, reimbursement and industry challenges. The client service team is supplemented with various dedicated resources within Quadax to react quickly to client needs, not only during implementation but throughout the engagement.