DME Revenue Cycle Management Solutions
Increase revenue, improve regulatory compliance, and intelligently manage costs.

The Quadax Advantage
DME Billing & A/R Solutions
Driven by a sophisticated technology platform and powered by experts, Quadax's revenue cycle management platform delivers operational improvements that enhance profitability, liquidity and deployment of resources to help you achieve your business objectives.

Based on a foundation of process, analytics and technology, Quadax powers the intelligent enterprise, utilizing our insight and ability to analyze processes at a granular level, define key measures and performance drivers, and optimize business outcomes. The bottom-line benefits include stronger working capital, tighter supply chain management, lower cycle times and reduced costs.
Unified Revenue Cycle Management Solution
The Quadax Advantage
Designed to fit your needs today & tomorrow
All of our solutions produce a system flexible enough to fit any DME's unique needs. Whether it be in-house billing, outsourced to our internal operations or a hybrid of both, our expert solutions deliver maximum reimbursement. Best of all, we can design a solution that adapts with the growth of your facility.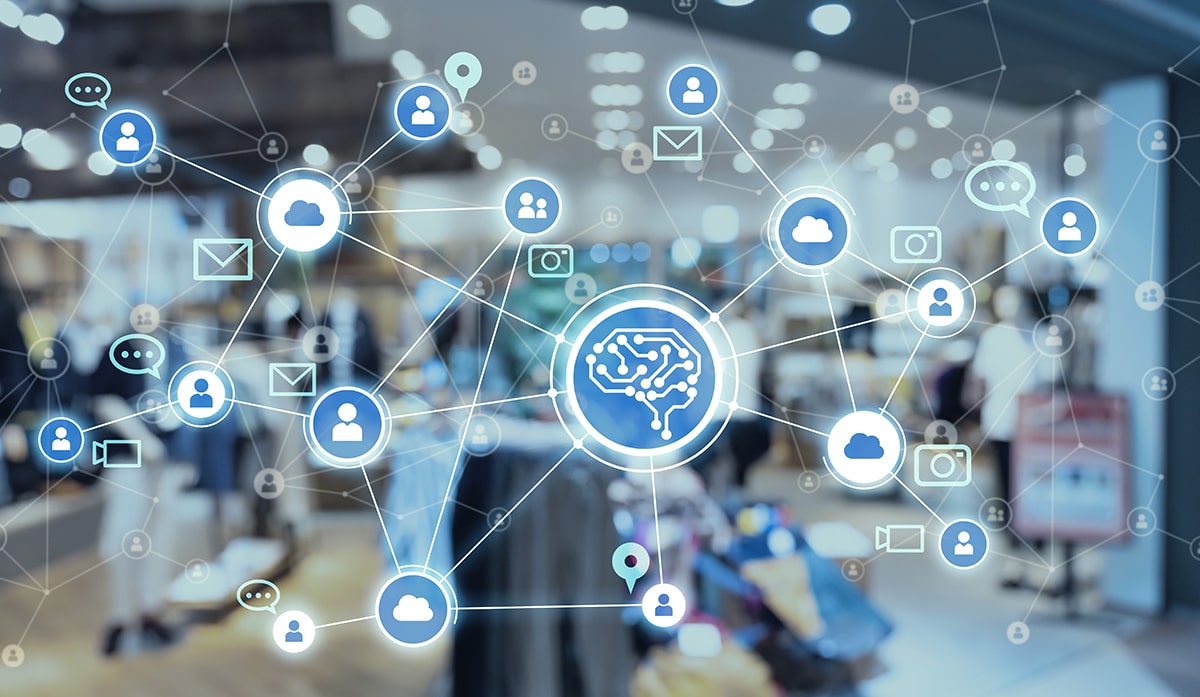 A Single IT Ecosystem
The Platform You Need To Succeed
With Quadax's technology platform, you benefit from the advantages of a single IT ecosystem and the flexibility to purchase a broad range of functional services and software. The risks of dealing with a number of specialist vendors and the complexity of multiple integrations is reduced by our ability to support pre and post billing services, payment portals, EHRs and connections with external APIs. Imagine how much more confident you'll be knowing the success of your revenue cycle management initiative doesn't hinge on the hope of software systems working together. Quadax takes that worry off the table as our solutions integrate with several software applications. No disconnects and no conversions—just plug and play.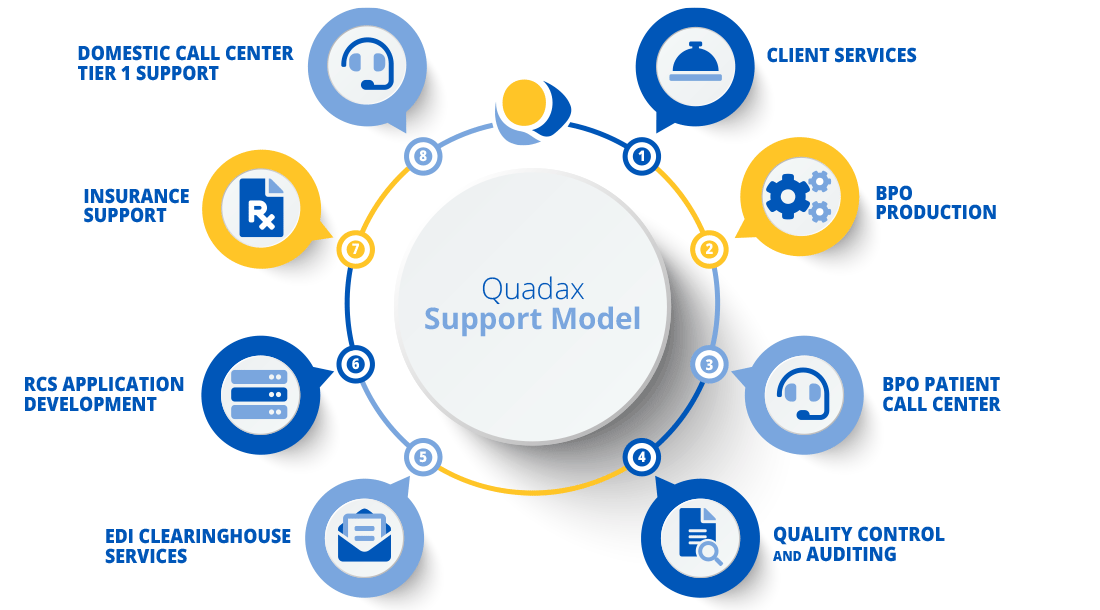 Reimbursement consulting & support services
Rely on the Experts
While we offer an industry-leading RCM solution, Quadax's greatest strength is our experience around implementation and ongoing support given our extensive history of meeting a variety of billing, reimbursement and industry challenges. The client service team is supplemented with various dedicated resources within Quadax to react quickly to client needs, not only during implementation but throughout the engagement.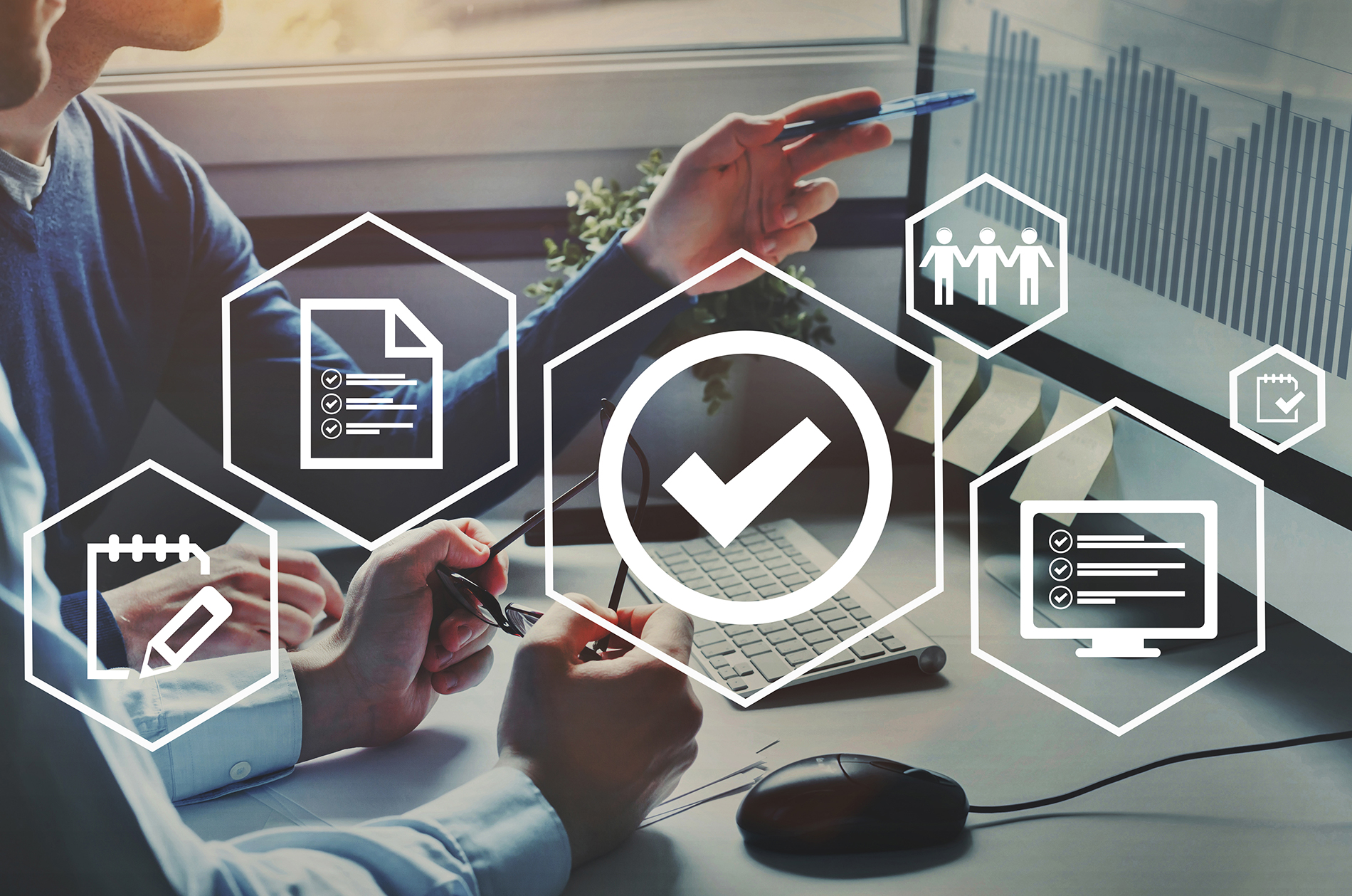 Determine Patient Responsibility
Insurance Eligibility & Enrollment
The vast majority of claim denials are preventable, including denials due to active insurance coverage. Capturing accurate patient eligibility and benefits information as close as possible to the date of service can help reduce denials and protect expected revenue.

Quadax's Insurance Eligibility solution confirms payer coverage and benefits information (including copays, coinsurance and deductibles) electronically to more than 800 payers, in real time or batch throughout the billing process—from scheduling, pre-registration, registration to discharge. The solution provides enhanced services surrounding the request, response and review of a patient's insurance eligibility and benefit levels for third party coverage.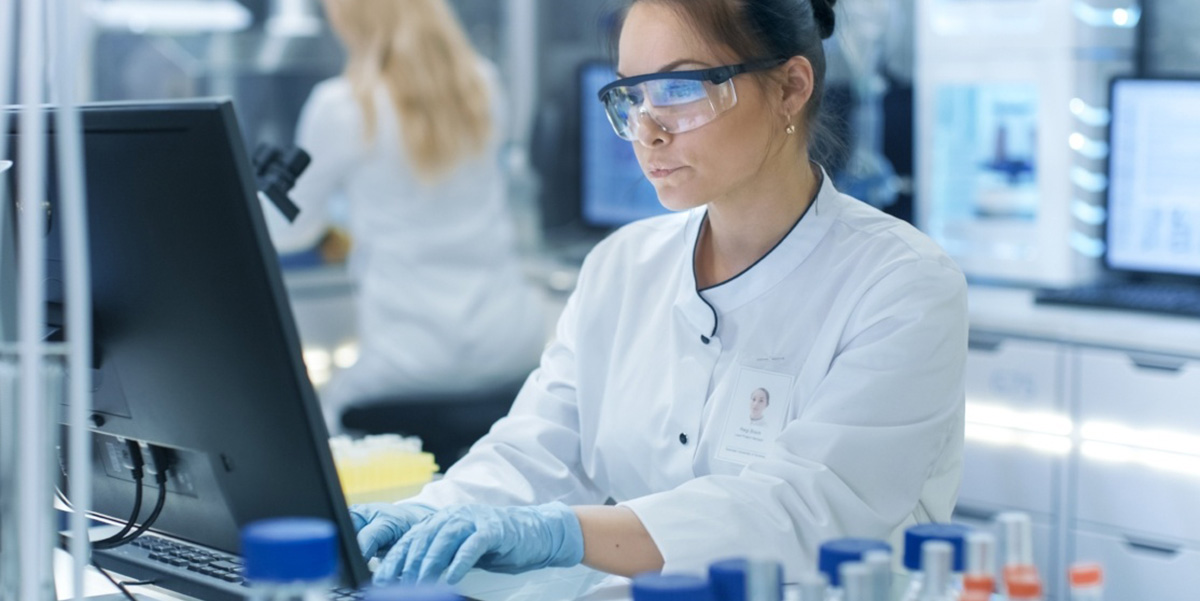 Ensure Approval Sooner
Prior Authorizations and Medical Necessity
Checking healthcare payer pre-claim requirements in real-time, including prior authorization and medical necessity requirements, closer to the time of service can minimize administrative denials and associated appeals, improving reimbursement and preventing patients from paying out-of-pocket. By using rules from our Prior Auth Library, which includes more than 1.5 million payer-specific prior authorization rules, you can confirm medical prior authorization requirements.
We are at your side
Let's take on the revenue cycle together!
Learn more about the revenue cycle solutions we offer for high-performing healthcare organizations.