Physician Groups & Specialty Practices Reimbursement Solutions
Automate the remittance and payment process workflow while identifying underpayments using analytics to achieve faster reimbursement.
Physician Groups And Specialty Practices Reimbursement Solutions
Collect Revenue Accurately And Efficiently
Revenue cycle processes can break down quickly with a simple mistake or human error. Understanding where these bottlenecks occur and the points at which a process breaks down can help healthcare organizations collect revenue efficiently and enable staff to spend less time posting and reconciling, and instead, focus on the revenue cycle and collections process and enhancing the patient experience.

Quadax's reimbursement management solution automates workflow, and accurately predicts reimbursement as services are processed and monitors achievement of those results, including retrieval routines and identifying payer issues. You can analyze data trends to develop reimbursement strategies that minimize your DSO and maximize your recovery. With Reimbursement Management by Quadax, you have the control to fine-tune your entire revenue cycle operation for optimal results.
Automation
Faster, easier COB billing.
u003culu003enu003cliu003eAutomation and smart informatics to improve labor utilization for greater efficiency, faster appeals, and improved cash flowu003c/liu003enu003cliu003eFully integrated with Xpeditor and Claims Managementu003c/liu003enu003cliu003eConfigurable rules can be applied at various data levels to tailor processing and optimize workflow for greater automation, more connections and controlu003c/liu003enu003cliu003eEnables coordination of benefits (COB) claimnprocessing with automatic creation of secondary/ntertiary claimsu003c/liu003enu003cliu003eEnables Denial Managementu003c/liu003enu003cliu003eIntegrates with RemitMax for converted paper documentsu003c/liu003enu003c/ulu003e
Management Tools
Faster, more accurate cash posting.
u003culu003eu003cliu003eUser-friendly interface displays check numbers, dates, and dollar amounts for each ERA, with intuitive filter and search capabilitiesu003c/liu003enu003cliu003eConfigurable settings give you full control over raw 835 archival, and all calculations impacting remit reports and EOBsu003c/liu003enu003cliu003eActivity log of all activities performed for each ERAu003c/liu003enu003cliu003eWide array of reports available, opening in Microsoft Excel for optimal flexibilityu003c/liu003eu003c/ulu003e
Better Data
Faster reimbursement.
u003culu003eu003cliu003eAnalytics to Identify and correct root causes of denials, improving your first-pass clean-claims rateu003c/liu003enu003cliu003ePulse Alerts to be alerted to payment inadequacies so you can drive efficient creation of secondary and tertiary claims, and detect claim and line denials to maximize revenue effortsu003c/liu003e nu003cliu003ePayment data posted to claims in Xpeditor's Claims Management history databaseu003c/liu003enu003cliu003eProprietary universal EOB for use with all payers provides ultimate clarityu003c/liu003enu003cliu003eEOB permanently attached to claims in history for easy accessu003c/liu003enu003cliu003eFile splitting available to better fit your workflow and posting needsu003c/liu003enu003cliu003eEHR posting and comment records availableu003c/liu003eu003c/ulu003e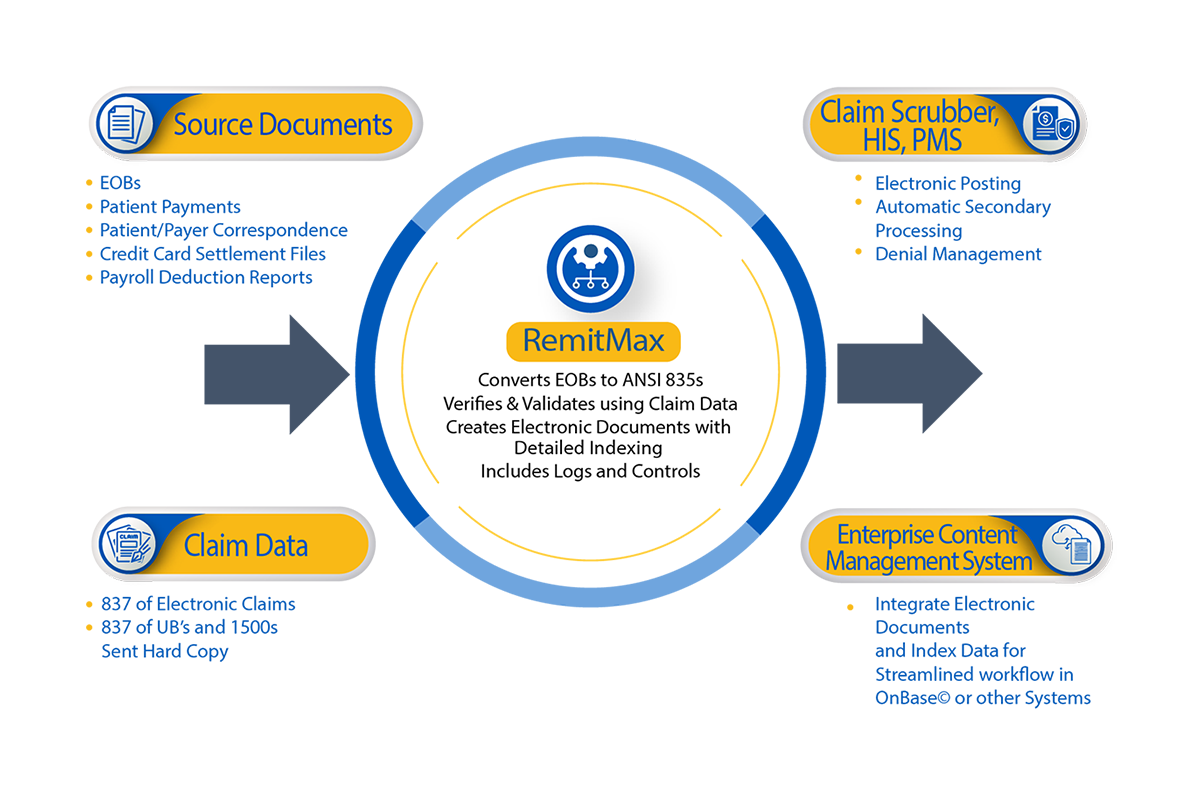 Eliminate Paper EOB and Correspondence Bottlenecks
RemitMax
Streamline your billing office workflow and saves those hard-earned dollars by eliminating paper with RemitMax by Quadax.

Adding RemitMax to your remittance management strategy allows you to get control of all your remittance and correspondence documents—even patient payments—that you or your lockbox now receive on paper. And, the 835s created by RemitMax are subject to the same automation that's afforded within the Claims Management and Denial Management solutions, such as automated COB claims, denial management workflow and robust data analytics allowing for a more accurate picture of the entire revenue cycle.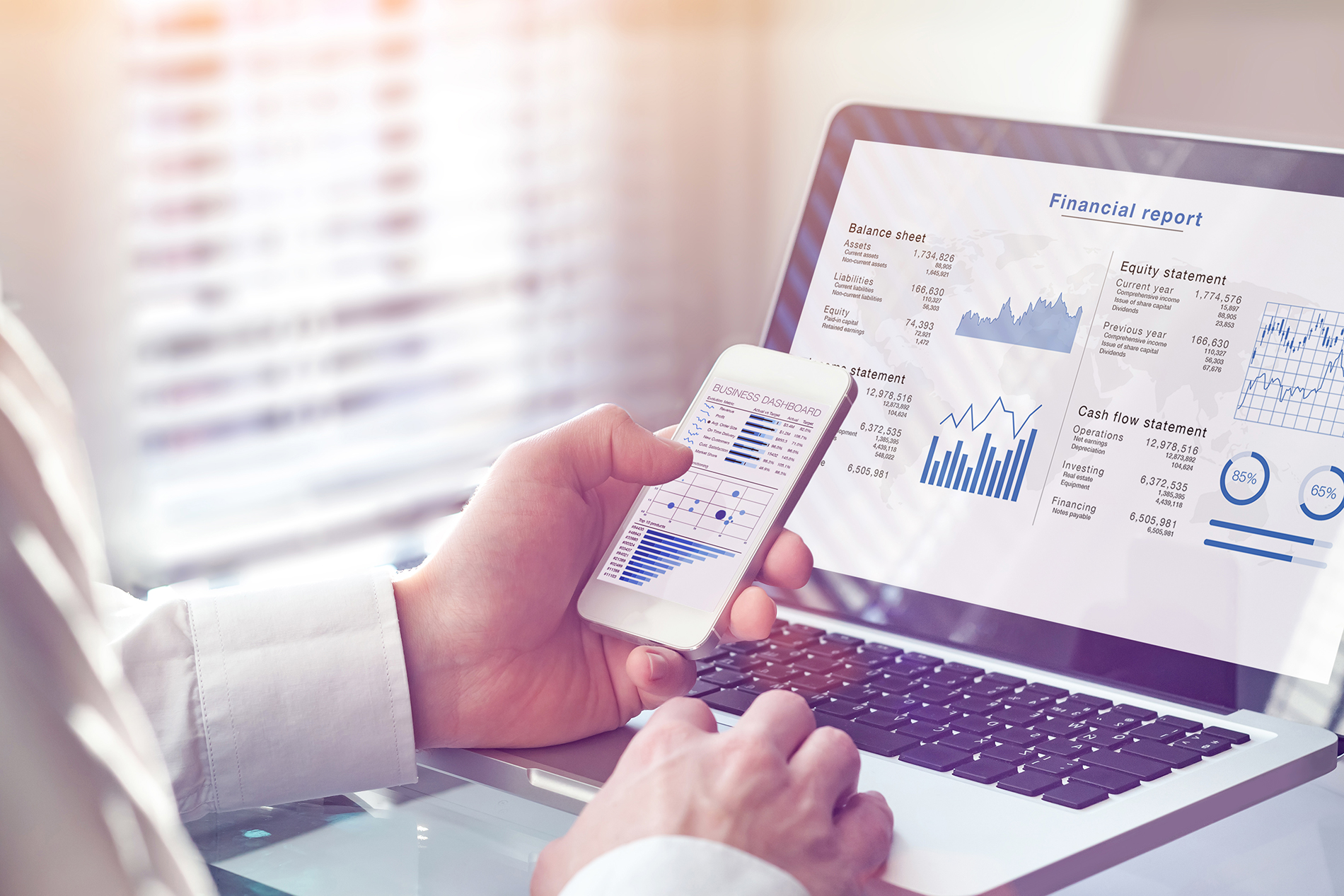 Collect What You've Earned
Contract Management
Identify expected reimbursement, monitor payment variation, and pursue revenue recovery with Contract Management by Quadax.

Our contract modeling feature accommodates all net patient service revenue contracts and all payment terms and conditions for multiple years—including Medicare/Medicaid schedules, professional and institutional claims, fee schedule, percent of charges, percent of Medicare/Medicaid, carve-outs, outliers and more. Actionable workflow enables staff to pursue priority claims during pre-billing based on expected revenue versus total charge. Cash Flow Analytics and Variance Reporting identify opportunities for maximum cash flow improvement in the revenue cycle.
Why Clients Choose Quadax

Since implementing RemitMax by Quadax, a paper to electronic process adoption solution, we've gone from posting 100% of paper remits manually to posting more than 90% electronically. We've reduced the insurance correspondence follow-up backlog from more than 90 days to less than 14. And with 99.5% of paper payer correspondence now available for online viewing, our follow-up is so much easier!"
— Sharon Miller, Hurley Medical Center, Flint Michigan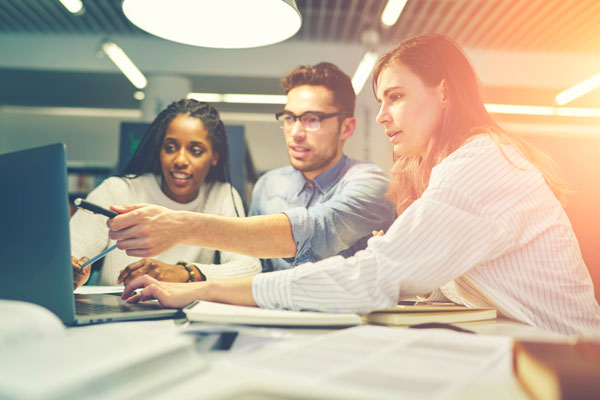 Rely On The Experts
Full Support
Quadax's expert remittance team proactively monitors retrieval routines to identify ERA issues at payers—and notify clients—before the payers themselves are aware. As your partner, expect the perfect blend of powerful tools to track remittance processes and search inside ERA for specific checks with reliable, expert, personal support.
We are at your side
Let's take on the revenue cycle together!
Learn more about the revenue cycle solutions we offer for high-performing healthcare organizations.