COVID-19 Resource Center
During these turbulent times, finding information is hard. The Quadax Resource Center will help keep you up to date on the latest COVID-19 topics, including laboratory testing, supply needs and payor and billing changes affecting reimbursement.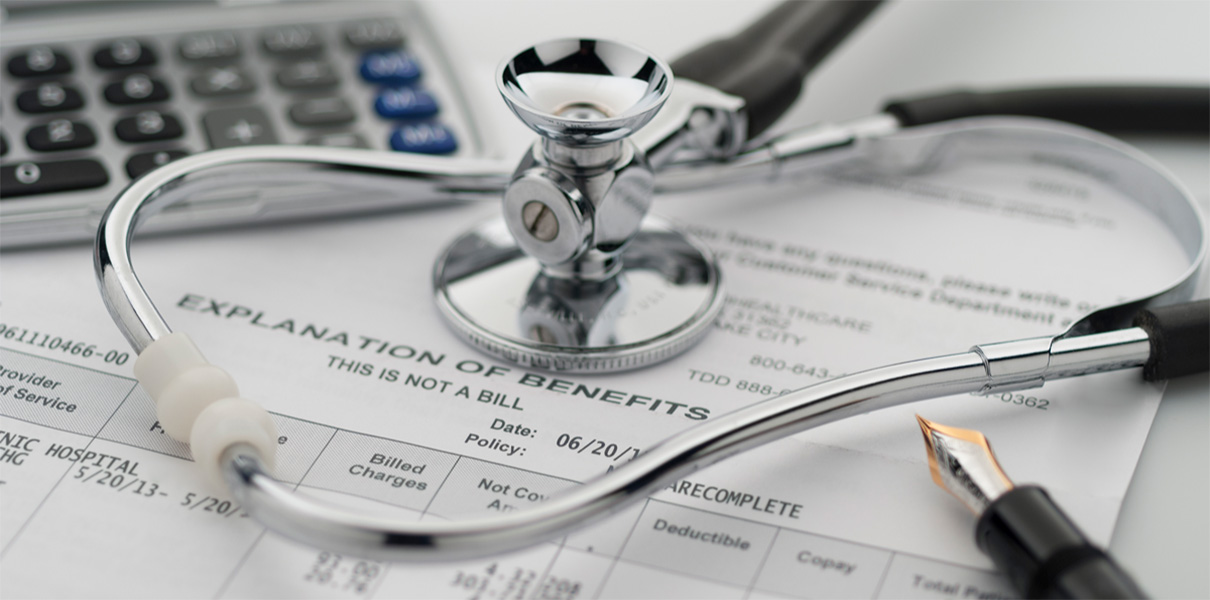 COVID-19 Payer Updates
Quadax is dedicated to keeping our clients up-to-date on the billing, reporting, and procedural information specific to each payer as it pertains to COVID-19.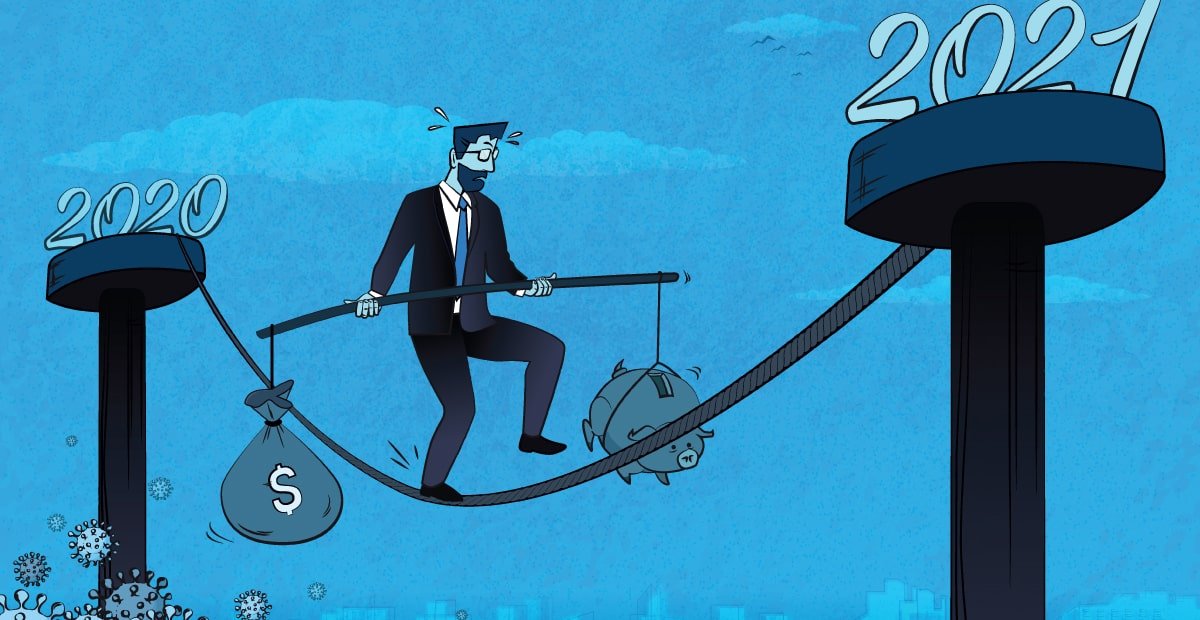 Recent Blog Posts
Rising Expenses, Delta Variant Threatens Revenue Recovery
Recovery of hospital revenue to pre-pandemic levels is at risk according to a recent report from consultants Kaufman Hall. Rising expenses and increasing COVID hospitalizations threaten to reverse gains from the latter half of 2020 and the first half of 2021. In the current and ongoing state of uncertainty, it will be important for hospitals to have clear and current visibility into financial performance. Read on to learn how revenue cycle resiliency will further help to ensure hospitals are maximizing revenue, especially as margins remain thin and expenses high.
COVID-19 Articles, Bulletins, Town Halls, Webinars
Renewal of De​​termination That A Public Health Em​ergency Exists.

Lab Alert: Stop Using LuSys Laboratories COVID-19 Tests

Biden-Harris Administration Requires Insurance Companies and Group Health Plans to Cover the Cost of At-Home COVID-19 Tests, Increasing Access to Free Tests

COVID-19 Vaccine & Monoclonal Antibody Products: Changes for MA Plan Claims Started January 1

CDC Warns of Supply Shortages as Testing Spikes in Wake of Omicron Variant

Coronavirus (COVID-19) Update: FDA Takes Multiple Actions to Expand Use of Pfizer-BioNTech COVID-19 Vaccine

Two New Over-the-Counter At-Home COVID-19 Tests Brought to U.S. Market Quickly by Biden-Harris


Coronavirus (COVID-19) Update: December 23, 2021

HHS Announces Availability of Nearly $48 Million to Increase the Public Health Workforce in Rural and Tribal Communities

New Guidance to Boost Accessibility and Equity in COVID-19 Vaccine Programs

Coronavirus (COVID-19) Update: December 21, 2021

Coronavirus (COVID-19) Update: December 17, 2021

HHS Is Releasing $9 Billion in Provider Relief Fund Payments to Support Health Care Providers Affected by the COVID-19 Pandemic

The FDA updated the SARS-CoV-2 Viral Mutations: Impact on COVID-19 Tests web page to share the latest information

MLN Connects: Publications - Independent Diagnostic Testing Facility (IDTF)- Revised.


HHS Awards $82 Million in American Rescue Plan Funding to Expand Home Visiting Assistance for Families Affected by the COVID-19 Pandemic

COVID-19 Update: Announcing the follwing actions in ongoing response effort to the pandemic.


FDA Expands Authorization of Two Monoclonal Antibodies for Treatment and Post-Exposure Prevention of COVID-19 to Younger Pediatric Patients, Including Newborns

Lab Alert: CDC Update on the SARS-CoV-2 Omicron Variant

COVID-19 FAQs on
Medicare Fee-for-Service (FFS) Billing

COVID-19 Update: The FDA is actively working to quickly address any potential impacts of the new omicron variant on the tools to fight the pandemic.

COVID-19: Pfizer & Modena Booster Shots for 18 Years and Older

COVID Update: Over-the-counter (OTC) COVID-19 antigen diagnostic tests

Over The Counter (OTC) Home Testing and CLIA Applicability
(Frequently Asked Questions)


Changes to Nursing Home Visitation COVID-19 (Revised) & COVID-19 Survey Activities

The FDA took several important actions intended to support ongoing nationwide COVID-19 testing efforts.

FDA Updates Test Policies to Help to Ensure Accuracy and Reliability of Tests and Increase Access to At-Home Tests

HHS Announces $143.5 Million to Expand Community-Based Efforts to Address Barriers to COVID-19 Vaccination

COVID-19 Vaccines for Children

Biden-Harris Administration Issues Emergency Regulation Requiring COVID-19 Vaccination for Health Care Workers

COVID-19 Vaccine Webinar for Rural Communities

HRSA COVID-19 Claims Reimbursement to Health Care Providers/ acilities for Testing and Treatment of the Uninsured

The FDA Issued an EUA for the Celltrion DiaTrust COVID-19 Ag Home Test, an OTC COVID-19 diagnostic antigen test.

Lab Alert: CDC Updates LOINC In Vitro Diagnostic (LIVD) Test Code Mapping Tool for SARS-CoV-2 Tests to Include SNOMED-CT Saliva Terms

CDC Expands Eligibility for COVID-19 Booster Shots

HHS renews COVID-19 emergency declaration for 90 days


FDA Authorizes Additional OTC Home Test to Increase Access to Rapid Testing for Consumers

Lab Alert: Ellume Issues Voluntary Recall of Specific Lots of Ellume COVID-19 Home Tests

New COVID-19 Vaccine Codes: September Update

CMS Will Pay for COVID-19 Booster Shots, Eligible Consumers Can Receive at No Cost

Lab Advisory: CDC Updates SARS-CoV-2 Variant Classifications

FDA Authorizes Booster Dose of Pfizer-BioNTech COVID-19 Vaccine for Certain Populations

HHS Announces the Availability of $25.5 Billion in COVID-19 Provider Funding

AMA Announces Update to COVID-19 Vaccine CPT Codes

Lab Advisory: Shortage of COVID-19 Rapid Tests May Increase Demand for Laboratory Testing

Provider Enrollment Activities Resume in October

FDA to Hold Advisory Committee Meeting to Discuss Pfizer-BioNTech's Application for COVID-19 Booster

CMS Expands Medicare Payments for At-Home COVID-19 Vaccinations

FDA Approves First

COVID-19 Vaccine

Joint Statement from

HHS Public Health and Medical Experts on

COVID-19 Booster Shots

UPDATE: Lab Advisory 8/9/21: SARS-CoV-2 Variant Classification Updates

Clinical Laboratory COVID-19 Response Call on Monday, August 23 at 3:00 PM ET

Lab Alert: Clarifications about the Retirement of the CDC 2019 Novel Coronavirus (2019-nCov) Real-Time RT-PCR Diagnostic Panel

Hospital Inpatient Prospective Payment System Final Rule Increases Payments to Treat COVID-19 and Improves Quality of Data Collection

Coronavirus (COVID-19) Update

Lab Alert: Changes to CDC RT-PCR for SARS-CoV-2 Testing

Lab Advisory: SARS-CoV-2 Variant Classification Updates

Lab Alert: FDA Revokes EUA for Curative SARS-CoV-2 Assay

Lab Advisory: CDC Updates Pooling Guidance and Overview of Testing for SARS-CoV-2 Web Pages

Revised fact sheets for the Johnson & Johnson (Janssen) COVID-19 Vaccine to include information pertaining to an observed increased risk of Guillain-Barré Syndrome (GBS) following vaccination.

COVID-19 Snapshot: Impact on the Medicare Population

COVID-19 Accelerated and Advance Payments: Updated FAQs.

Lab Advisory: SARS-CoV-2 Variants AY.1 and AY.2 Now Aggregated with Delta Variant B.1.617.2

CDC Launches New COVID-19 Viral Testing Tool

Lab Update: SARS-CoV-2 Variant Classification Changes

CMS Infographic: Medicare Payment for COVID-19 Vaccination Administered in the Home

CDC Updates Guidance for Reporting SARS-CoV-2 Sequencing Results.

Coronavirus (COVID-19) Update

Lab Alert: Sodium Citrate Blood Specimen Collection Tubes in Short Supply

Lab Advisory: CDC Launches New COVID-19 Viral Testing Tool

CMS increase provider payment for in-home COVID-19 vaccinations

Biden Administration Continues Efforts to Increase Vaccinations by Bolstering Payments for At-Home COVID-19 Vaccinations for Medicare Beneficiaries

HHS Secretary Xavier Becerra to Insurers & Providers: COVID-19 Vaccines and Testing Must be Free for Patients

Lab Advisory: CDC Updates Testing Strategies for SARS-CoV-2 Web Page

Coronavirus (COVID-19) Update: May 25, 2021

HHS to Dedicate $4.8 Billion from American Rescue Plan to COVID-19 Testing for the Uninsured

Coronavirus (COVID-19) Update: May 21, 2021

Lab Advisory: CDC Updates NAATs and Self-Testing Web Pages

Antibody Testing Is Not Currently Recommended to Assess Immunity After COVID-19 Vaccination: FDA Safety Communication

CDC Updates Interim Guidance for Antigen Testing for SARS-CoV-2

SARS-CoV-2 Variant Classifications and Definitions

HHS Launches New Reimbursement Program for COVID-19 Vaccine Administration Fees not Covered by Insurance

Time to Say Goodbye to Some Insurers' Waivers for Covid Treatment Fees

FDA Continues Important Steps to Ensure Quality, Safety and Effectiveness of Authorized COVID-19 Vaccines

The FDA issued a pooling and serial testing amendment for many molecular diagnostic COVID-19 tests that had received an emergency use authorization (EUA) for testing individual samples.

Medicare FFS Claims:
2% Payment Adjustment (Sequestration) Suspended Through December

Message from HHS-OIG Leadership on the COVID-19 Vaccination Program and Provider Compliance

The FDA issued an Emergency Use Authorization (EUA) to Symbiotica, Inc., for the COVID-19 Self-Collected Antibody Test System

HHS Secretary Xavier Becerra Announces Expansion of COVID-19 Vaccine Program to All Community Health Centers Across the Country

New web page posted: SARS-CoV-2 Viral Mutations: Impact on COVID-19 Tests for clinical laboratory staff and health care providers about the impact of viral mutations on COVID-19 molecular, antigen, and serology tests

Repayment of COVID-19 Accelerated and Advance Payments Began on March 30, 2021

Updated Serology EUA COVID-19 Templates Available

New FDA web page - SARS-CoV-2 Viral Mutations: Impact on COVID-19 Tests - for clinical laboratory staff and health care providers about the impact of viral mutations on COVID-19 molecular tests

FDA issues emergency use authorization (EUA) to the Twist Bioscience Corporation for their SARS-CoV-2 NGS Assay

Lab Advisory: CDC Publishes New Web Page on Nucleic Acid Amplification Tests (NAATs)

Lab Update: CMS Posts FAQ for Reporting Sequencing Results for SARS-CoV-2 Variants

Medicare Payment Increase for COVID-19 Vaccine

Lab Alert: FDA Issues Letter about Potential False Results with Roche cobas SARS-CoV-2 & Influenza Test

Senate Passes $1.9 Trillion COVID-19 Bill; Several CAP-Backed Provisions Move Forward

FDA issued an Emergency Use Authorization (EUA) to Cue Health Inc. for its over-the-counter at-home diagnostic test for COVID-19.

Medicare Part B Payment for COVID-19 Vaccines and Certain Monoclonal Antibodies during the Public Health Emergency

COVID-19 Update: FDA Issues Authorization for First Molecular Non-Prescription, At-Home Test

COVID-19 Vaccine Administration: Insurance Coverage, MBI, & MSP

Lab Advisory: FDA Issues New Guidance for Evaluating Impact of Viral Mutations on COVID-19 Tests

COVID-19 Update: The agency issued an Emergency Use Authorization (EUA) to Quidel for its QuickVue At-Home COVID-19 Test for at-home use with a prescription

House Approves Large COVID-19 Relief Bill; Includes $7.5 Billion for Vaccine Distribution

Biden Administration Strengthens Requirements that Plans and Issuers Cover COVID-19 Diagnostic Testing Without Cost Sharing and Ensures Providers are Reimbursed for Administering COVID-19 Vaccines to Uninsured

ACLA Statement on President Biden's Actions to Close Coverage Gaps for COVID-19 Testing

COVID-19 Update: The FDA revised its guidance, Investigational COVID-19 Convalescent Plasma and associated web page, to reflect the reissued Emergency Use Authorization for COVID-19 convalescent plasma


COVID-19: Revised Clinician Codes Accepted with CS Modifier

COVID-19 Claims Reimbursement Program Update for the Uninsured

Lab Advisory: CDC Publishes New Web Pages on Genomic Surveillance for SARS-CoV-2 Variants

COVID-19 Update: The FDA has added content to the Q&A appendix in "Conduct of Clinical Trials of Medical Products During the COVID-19 Public Health Emergency"

HHS Announces Marketplace Special Enrollment Period for COVID-19 Public Health Emergency

ACLA Statement on President Biden's Actions to Combat COVID-19

Find your COVID-19 Vaccine CPT® Codes


FDA Issues Alert Regarding SARS-CoV-2 Viral Mutation to Health Care Providers and Clinical Laboratory Staff

Coronavirus (COVID-19) Update: January 8, 2021

New ICD-10-CM code for the
2019 Novel Coronavirus (effective 1/1/21)


Coronavirus (COVID-19) Update: December 22, 2020

CMS Updates FAQs for CLIA Guidance during the COVID-19 Public Health Emergency

FDA Takes Key Action in Fight Against COVID-19 By Issuing Emergency Use Authorization for First COVID-19 Vaccine

FDA Authorizes Antigen Test as First Over-the-Counter Fully At-Home Diagnostic Test for COVID-19

COVID-19 and in vitro diagnostics: New market forces at play

CMS offers guidance in billing Medicare for COVID-19 antibody treatment

FAQs–Application of OIG's Administrative Enforcement Authorities to Arrangements Directly Connected to the Coronavirus Disease 2019 (COVID-19) Public Health Emergency

Lab Advisory: CMS Revises Enforcement Discretion for SARS-CoV-2 Point-of-Care Tests

Lab Update: CDC Updates SARS-CoV-2 Antigen Testing Guidance

Lab Update: CDC Offers New COVID-19 Specimen Collection Infographics

13 insurers extending COVID-19 cost-sharing waivers into 2021

COVID-19 Frequently Asked Questions (FAQs) on Medicare Fee-for-Service (FFS) Billing

Job Aids for Laboratory Professionals


Clinical Laboratory COVID-19 Response Calls

Guidance for SARS-CoV-2 Point-of-Care Testing

Pathologists Advocate for Higher COVID-19 Payments During AMA Meeting

A Closer Look at COVID-19 Diagnostic Testing

2020 Clinical Lab & Pathology Resources

HHS Launches Pilot Program of Fast Molecular POC Test for COVID-19

Virtual Town Hall Series - Coronavirus (COVID-19) Test Development and Validation

The FDA issued an EUA for the first COVID-19 diagnostic test for self-testing at home that provides rapid results

The FDA published a new "FDA Insight" podcast titled: "Personal Protective Equipment and COVID-19"

CAP Members Call on Congress to Stop Medicare Cuts

CAP Asks CMS to Reduce COVID-19 Laboratory Reporting Burdens, Increase Testing Resources

CMS Details Medicare Payment for New COVID-19 Antibody Drug

AMA Announces Vaccine-Specific CPT Codes for COVID-19 Immunizations

The FDA issued an emergency use authorization (EUA) for the investigational monoclonal antibody therapy bamlanivimab for the treatment of mild-to-moderate COVID-19 in adult and pediatric patients

Clinical Laboratories Need Creative Staffing Strategies to Keep and Attract Hard-to-Find Medical Technologists, as Demand for COVID-19 Testing Increases