Update: United Healthcare (UHC) has delayed its DEX Z-Code requirement for Phase 1 codes on certain molecular test claims submitted on commercial health plans and a new date has not yet been announced.  UHC is encouraging providers to continue to register their Phase 1 tests to obtain the corresponding Z-Code and include that detail on their claims. While commercial claims will not be denied if they do not contain a Z-code, submission of the Z-codes will provide time to ensure compliance when the policy goes into effect and may lead to fewer requests for information.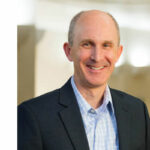 UnitedHealthcare has announced that it will drop prior authorization requirements for 154 CPT codes for genetic tests and 65 proprietary lab analysis (PLA) codes. These codes account for tens of thousands of prior authorization requests a year from commercial and Medicaid members, according to UHC. Removal of prior authorization requirements for these codes will become effective September 1 for commercial and Medicare Advantage plans and November 1 for Medicaid plans.
Thomas Cronin, Vice President of Client Services at Quadax believes UHC's new policies may result in fewer prior authorization requests and medical record reviews for genetic tests.
Read the full article here.
Reprinted with permission from Laboratory Economics.